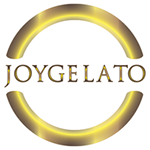 Craving Sweet Sensations
QA - R&D
JOYGELATO has a Quality Control Laboratory equipped with cutting edge technology with which we carry out controls on raw materials and finished products. Our Research and Product Development Department is able to work out recipes specifically suited to particular customer's needs and test the results in the two confectionery laboratories located in the production sites in Gallarate and Vergiate.
Certifications
Our company, in addition to having adopted an effective HACCP system that guarantees high levels of quality and hygiene in all our products, is also ISO 9001:2008 and BRC Vers. 6 and IFS Ed. 6 Certified for the most important production lines.
Eco-Friendly
Innovation has been supported by diligence and an important long-term choice concerning the production of renewable energy. Two plants addressed to the making of photovoltaic energy have been activated on the roofs of the factories. The solar panels have a maximum output of 1.000 Kw-hour, equal to the average consumption of 250 families. All that, together with the sole use of sources not affecting the natural ones, make us proud to say we make our products with "clean and renewable energy", 100% guaranteed!
Traceability
Thanks to the implementation of specially developed software, JOYGELATO is able to guarantee the complete traceability of all of our products. This target is reached through the punctual recording of raw material batch numbers, suppliers, process parameters, analytical checks and data relating to every delivery.
GMO free
Thanks to an accurate selection of suppliers and to a constant control of raw materials, JOYGELATO guarantees that no ingredients made of, deriving from or produced from GMOs are employed.